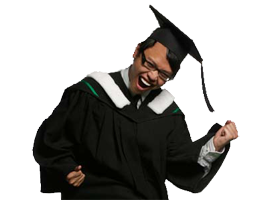 Graduation Regalia Reservation
---
Welcome to the Gaspard regalia reservation page for the University of Manitoba Convocation.
Please do not register more than once. Please use your 7 digit student number to register.
ORDER CONFIRMATION DETAILS
Please use your 7 digit student number as shown on the image below.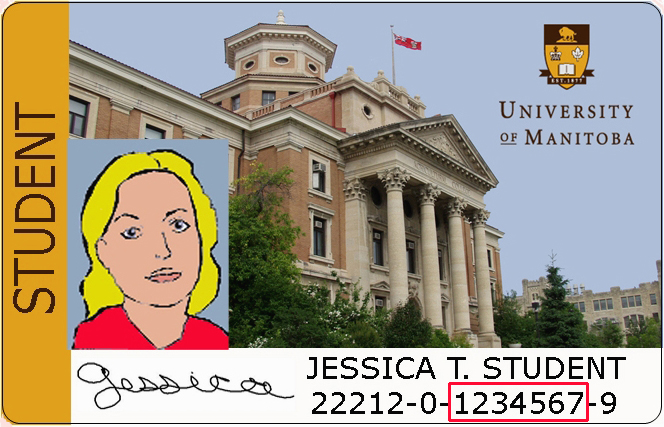 You will receive two emails once your registration is complete.
The first will be from Gaspard which will contain payment information. If you have used a credit card other than your own, it will show on this confirmation. The academic dress will be onsite in your name.
The second will be from Build A Grad. This email confirmation will contain your ORDER NUMBER, which is proof that your order is complete and will contains all the necessary details regarding your rental, pick, drop off, etc.
Please be aware that we only accept credit, visa debit, or prepaid credit cards.
PICK-UP INSTRUCTIONS
Pick-Up available 4 business days after your order has been accepted at:

Gaspard
1266 Fife Street
Winnipeg, MB R2X 2N6

Monday to Friday 10:00am to Noon and 1:00pm to 4:00pm.

Please note if you are not available to pick up your regalia during the stated business hours you can give your confirmation to friends or family to pickup for you during the scheduled times.

All physical distancing guidelines will be in place and only one person per order will be allowed to line up for order pick-up.
RENTAL REGALIA DROP-OFF INSTRUCTIONS
Return only the Rental Gown and Rental Hood. We cannot accept return of caps and tassels, these are yours to keep.

Returns must be received within 2 weeks of your order pick-up. After two weeks, you will be charged the following in addition to the rental fee paid:

Bachelor Gown: $112.25
Bachelor Hood: $85.50

Master Gown: $153.45
Master Hood: $96.80

Doctoral Gown: $540.75
Doctoral Hood: $169.95

Drop-Off Location: Gaspard's address as listed above.

A bin for drop off will be located under the canopy of the main entrance to the building. Gowns and stoles are barcoded to your order and we do not require any additional information for this return.
SHIPPING DETAILS
Shipping cost is $40.00 (Includes return label).

Ship-To-Home Orders: Once your order has been shipped, you will receive an email with a tracking link. This shipping tracking link will also be displayed on your online order confirmation. You may find your online order confirmation link on your email order confirmation.
CANCELLATIONS
All cancellations for refund must be received before order has been picked-up or shipped. Refunds will not be accepted after.
CONTACT US
Regalia services for University of Manitoba are provided by Gaspard (Alpha Omega Department) .

If there are any question or concerns, please call us at 1-866-949-5703 Monday to Friday 8:30 a.m. to 4:30 p.m. (CST) or email us at

[email protected]

.

To better serve you, please include your name, institution name, order number and/or student number in your email. If leaving a phone message please include all of the information and speak slowly as we need to write this information and want to return your call.


Thank you!
U of Manitoba

ORDER HERE
U of M - Exended Education

ORDER HERE