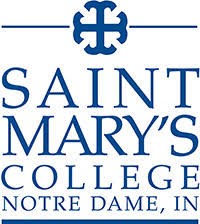 Welcome to the Student Regalia Registration Home Page for Saint Mary's College - Notre Dame
Ship to School Ordering Closing Date: March 13th, 2022 at 11:59pm (EST)

Ship to Home Ordering Closing Date: April 3rd, 2022 at 11:59pm (EST)
PRODUCT DETAILS
Packages
Bachelor Cap, Gown, Hood and Tassel W/Charm
$56.00
Master Cap, Gown, Hood and Tassel W/Charm
$64.00
Doctor Tam, Gown, Hood and Tassel W/Charm
$103.21
Hood and Tassel Only (For students who received a Cap and Gown for the inauguration)
Bachelor Hood and Tassel Only
$26.00
Master Hood and Tassel Only
$29.00
Doctor Hood and tassel Only
$44.00
ORDER CONFIRMATION
You will receive 2 emails once your regalia registration is complete.
1. The first email will be from Build a Grad. This email order confirmation contains all the necessary details regarding your regalia order. Your Order Number will be on this order confirmation.
2. The second will be from Balfour. This is your payment receipt and contains payment information.
Please print these forms or bring them on your mobile device when picking up your regalia.
REGALIA PICK-UP AND RETURN INSTRUCTIONS
Pick-Up:
(Ship to School): Orders will be available for pickup at Shaheen Bookstore April 18th, 19th and 20th.

Ship to Home: Orders will be shipped to the address you have provided. Please allow 14 business days for your order to ship.
CONTACT US

Regalia services for Saint Mary's College - Notre Dame are provided by Balfour
If you have any questions or we can be of any assistance please contact us.


[email protected]


1-800-683-4771

To better serve you, please include your name, the institution name you are attending and a short message regarding your concern.
We will get back to you as soon as possible.
Thank you!