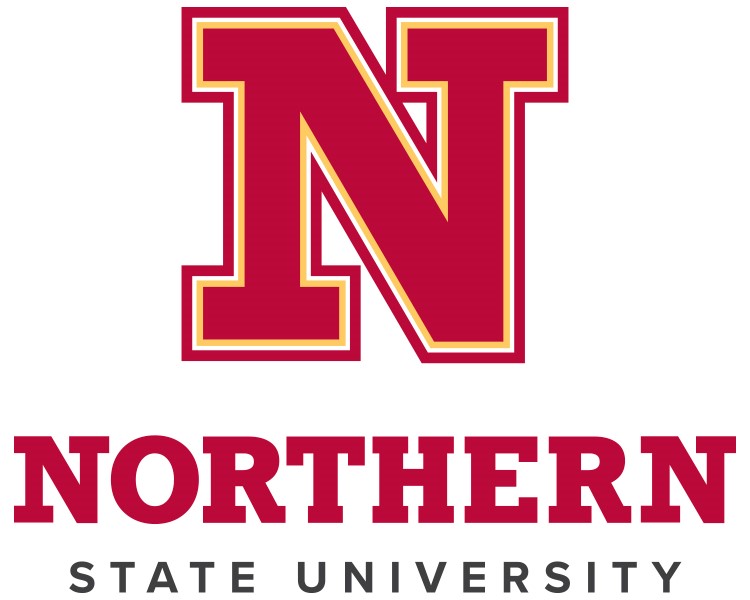 Welcome to the Regalia Registration Home Page for
Northern State University
Orders will start shipping around January 17th, 2022
CEREMONY DETAILS
May 7th, 2022 at 10:30am located at the Barnett Center, PLEASE NOTE ORDERS RECEIVED AFTER April 17th, are not guaranteed to arrive by graduation.
PRICING
*Prices are in USD.

Full Set Packages:

Undergrad Full Set (Cap/Gown/Tassel w/Charm) - $45.60
Master Full Set (Cap/Gown/Hood/Tassel w/Charm) - $83.60
ORDER FULL SET HERE

Individual Options:

Cap Only - $10.30
Tassel w/Charm - $9.60
MA Hood Only - $30.80
Undergrad Gown - $25.70
Master Gown - $32.90
ORDER INDIVIDUAL ITEMS HERE
Price does not include shipping. Shipping Cost $12.95
SHIPPING INFORMATION
All orders will ship direct to the student at the address provided at the time of ordering. Please allow 14 business days for orders to ship.
Shipping Cost $12.95
ORDER CONFIRMATION DETAILS
You will receive 2 emails once your regalia registration is complete.
1. The first email will be from Build a Grad. This email order confirmation contains all the necessary details regarding your regalia order. Your Order Number will be on this order confirmation.
2. The second will be from Balfour. This is your payment receipt and contains payment information.
CONTACT US
Regalia services for Northern State University are provided by Balfour.

If you need assistance or have any questions,
please contact us @ 1-800-683-4771 from 8:30 a.m. to 4:30 p.m. (CST), Monday-Friday
or email us @ [email protected].

To better serve you, please include your name, the institution name you are attending and a short message regarding your concern.
We will get back to you as soon as possible.
Thank you!