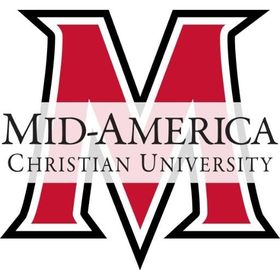 Welcome to the Regalia Home Page for

Mid-America Christian University
SPRING 2021 COMMENCEMENT

Website Opening Date: September 1, 2020 at 8:30 am (CST)
Website Closing Date: March 31, 2021 at 11:59 pm (CST)

Please have your Student Id Number ready when registering for your regalia.
COMMENCEMENT DETAILS
CEREMONY DATE AND TIME
May 1st, 2021 @ 10:00 a.m.

Grads will need to arrive an hour early.
CEREMONY LOCATION
Oklahoma City Convention Center
416 S Robinson Ave,
Oklahoma City, OK 73109
ORDERING DETAILS
Bachelor Set (Cap, Gown, and Tassel)
$0.00
Bachelor Set with Honor Cords (Cum Laude, Magna Cum Laude, Summa Cum Laude)
$20.00
Bachelor Set with Veteran Cord
$10.00
Bachelor Set with Honor and Veteran Cords
$30.00
Master Set (Cap, Gown, Hood, and Tassel )
$0.00
SPRING 2021 COMMENCEMENT
SHIP TO STUDENT
(SHIPPING COST $12.00)
ORDER CONFIRMATION DETAILS
SHIP TO STUDENT
You will receive 2 emails once your regalia registration is complete.
1. The first email will be from Build a Grad. This email order confirmation contains all the necessary details regarding your regalia order. Your Order Number will be on this order confirmation.
2. The second will be from Balfour. This is your payment receipt and contains payment information.
CONTACT US
Regalia services for Mid-America Christian University are provided by Balfour.
If you have any questions or if we can be of any assistance, please contact us
@ 1-800-683-4771 from 8:30 a.m. to 4:30 p.m. (CST), Monday-Friday
or by email @

[email protected]

.

To better serve you, please include your name, the institution name you are attending and a short message regarding your concern.
We will get back to you as soon as possible.
Thank you!