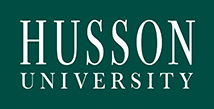 Welcome to the Student Regalia Registration Home Page for Husson University
Website Closing Date: March 12th, 2023 @ 11:59 P.M.
GRADUATION DETAILS
| | |
| --- | --- |
| Graduation Date and Time | Saturday, May 6th, 2023 @ 10:30 AM |
PRICING DETAILS
REGALIA PACKAGE
PRICE
Associate outfit (cap, gown, tassel):
$25
Bachelor outfit (cap, gown, tassel):
$25
Master outfit (cap, gown, tassel, hood):
$48
Doctor outfit (tam, gown, tassel, hood):
$105
*Payment is due at the time of pick-up*
EMAIL ORDER CONFIRMATIONS
You will receive an email once your regalia registration is complete.
The email will be from Build a Grad. This email order confirmation contains all the necessary details regarding your regalia order. Your Order Number will be on this order confirmation.
Please print this form or bring it on your mobile device if you are having your regalia shipped to your school or graduation location as proof of payment when picking up your regalia.
PICK-UP INSTRUCTIONS
All regalia outfits will be available for pick up at the Husson University Bookstore Friday, April 14th -- Friday, May 5th.
Payment for regalia will be due at time of pick up and a photo ID will be required.
Prior to picking up your regalia you must have submitted your petition to graduate with the registrar's office and have had it approved.
Questions regarding pick up should be directed to the Husson University Bookstore, 207-947-2270.
ANNOUNCEMENTS
To order your announcements, please go HERE.
CONTACT US

Regalia services for Husson University are provided by Balfour
If you have any questions or we can be of any assistance please contact us.


[email protected]


1-800-683-4771

To better serve you, please include your name, the institution name you are attending and a short message regarding your concern.
We will get back to you as soon as possible.
Thank you!
Continue