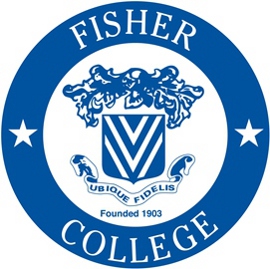 Welcome to the Student Regalia Registration Home Page for Fisher College
Ship to Campus Closing Date: March 19, 2021 @ 11:59 pm (EST).

Ship to Home Closing Date: April 2, 2021 @ 11:59 pm (EST).

Please have your Student ID Number ready when registering for your regalia.
COMMENCEMENT DETAILS
Commencement May 15, 2021
Details will be forthcoming in an email from the school.
Regalia is required for this event.
Shipping to home option for GPS & Commuting students: A flat rate fee of $15 will be charged to Students when the order is placed
Fisher holds its commencement exercises for all students once a year in May. Students who graduated during the previous August and December as well as the May graduating seniors are invited to the commencement exercises. Information on commencement is sent to graduates during the month of March.
PRICE
Shipping to home option is available for any student wishing to have their regalia mailed to their home.
*The cost for your outfit for graduation and your diploma is covered by your "Graduation Fee" that is paid to the school.
Your Graduation Fee is not included in the Comprehensive Fee paid with your tuition.
PICK-UP INSTRUCTIONS
Ship to Campus for pick up: Please look for Registrar's forthcoming email for regalia pick-up details.
Ship to Home Orders: Orders will begin shipping in April 2021. Please watch your email for tracking information.
EMAIL ORDER CONFIRMATION
You will receive an email once your regalia registration is complete.
The email will be from Build a Grad. This email order confirmation contains all the necessary details regarding your regalia order. Your Order Number will be on this order confirmation.
Please print this form or bring it on your mobile device if you are having your regalia shipped to your school or graduation location when picking up your regalia.
IMAGES
NOTE: Images are used for product representation only. Actual product may vary in adherence to academic code and institutional specifications.
CONTACT US

Regalia services for Fisher College are provided by Balfour
If you have any questions or if we can be of any assistance, please contact us.


[email protected]


1-800-683-4771

To better serve you, please include your name, the institution name you are attending and a short message regarding your concern.
We will get back to you as soon as possible.

Thank you!