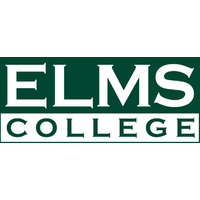 Welcome to the Elms College Regalia Registration Home Page for Graduating Students
Website Opening Date: November 15th, 2021 @ 9:00 AM (EST)

Website Closing DEADLINE Date: December 6th, 2021 @ 11:59 PM (EST)
CEREMONY DETAILS
| | |
| --- | --- |
| Hooding Ceremony date/time: | Tuesday, May 10th, 2022 |
| Hooding Ceremony Location: | TBD |
| Graduation date/time: | May 15th, 2022 |
| Graduation Location: | TBD |
PRICING DETAILS
| | |
| --- | --- |
| Rental Complete Outfit: | $48.40 |
| Purchase Complete Outfit: | $299.00 |
| Purchase Shipping fee: | $15.00 |
| Rental Shipping fee (Includes a return label): | $28.00 |
ORDER CONFIRMATION DETAILS
You will receive 2 emails once your regalia registration is complete.
The first email will be from Build a Grad. This email order confirmation contains all the necessary details regarding your regalia order. Your Order Number will be on this order confirmation.
The second email will be from Artneedle. This is your payment receipt.
PICK-UP INSTRUCTIONS
Your caps and gowns will be shipped to your address provided at ordering. Shipping fee does apply. Orders will not begin shipping until after February 15th, 2022.
RENTAL RETURNS INSTRUCTIONS
If you rented your regalia there will be a fedex return label included in your package. Please use this to return your items to us right after graduation to receive ontime credit for your return.
HOW TO MEASURE FOR YOUR CAP & GOWN
Height:


Have the individual stand with his or her back to the HEIGHT CHART. Place a ruler at the top of the head at right angles to the chart. This gives you your height. Please record in feet and inches. (Ex: 5ft 6in). Select the correct height range on the order form.
Weight:


Weight needs to be a true approximation to ensure proper fit.
Tam Size:


Place a measuring tape around the widest part of the head, about 1 inch above the ears. Please measure in inches. (Ex: 21.5 in). Select the correct tam size range on the order form.
CONTACT US
Regalia services for Elms College are provided by Balfour.

If you need assistance or have any questions,
please contact us @ 1-800-683-4771 from 8:30 a.m. to 4:30 p.m. (CST), Monday-Friday
or email us @ [email protected].

To better serve you, please include your name, the institution name you are attending and a short message regarding your concern.
We will get back to you as soon as possible.
Thank you!
Order Here