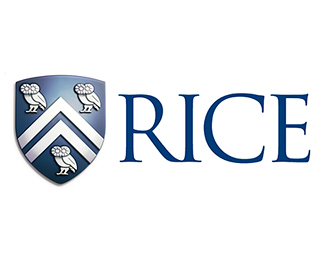 Welcome to the Student Regalia Registration Home Page for
Rice University
Website Opening Date: January 23, 2018 at 9:00 a.m. to April 14, 2018 at 11:59 p.m. (CST)

SCHEDULE OF CEREMONIES
Friday, May 11, 2018
Advanced Degrees Convocation
9:00 a.m.
Stude Concert Hall
Alice Pratt Brown Hall
Jones Graduate School of Business Investiture
1:00 p.m.
Tudor Fieldhouse
Doctoral Hooding Ceremony
2:00 p.m.
Stude Concert Hall
Alice Pratt Brown Hall
Undergraduate Convocation
7:30 p.m.
Academic Quadrangle
Saturday, May 12, 2018
Commencement Ceremony
8:30 a.m.
Academic Quadrangle
ORDER PICK-UP INSTRUCTIONS
Date and Time:
TBD
Location:
Rice Unversity Campus Store
6100 Main Street MS 525
Houston, TX 77005
***PAYMENT WILL BE DUE AT TIME OF REGALIA PICK-UP***
REGALIA PRICING
Bachelor and Masters Purchase Pricing:
Price
Ordered By March 31st
Not Pre-Ordered (After April 14th)
Bachelor Cap, Gown, Hood & Tassel Package (Owls on Sleeve)
$75.00
*$10 Discount
Additional $10 Rush Fee
Master's Cap, Gown, Hood & Tassel Package (Owls on chest)
$100.00
*$10 Discount
Additional $10 Rush Fee
Doctoral Student Rental Pricing:
Retail
Rice Doctoral Gown, Hood, Tam & Tassel
$148.00
***PAYMENT WILL BE DUE AT TIME OF REGALIA PICK-UP***
ORDER CONFIRMATION DETAILS
You will receive an email once your regalia registration is complete.
The first email will be from Build a Grad. This email order confirmation contains all the necessary details regarding your regalia order. Your Order Number will be on this order confirmation.
Please print this form or bring it on your mobile device when picking up your regalia.
CONTACT US
Regalia services for Rice University are provided by Balfour|University Cap & Gown Co., Inc..
If you have any questions or if we can be of any assistance, please contact us.
balfour@buildagrad.com
1-844-711-6100

To better serve you, please include your name, the institution name you are attending and a short message regarding your concern.
We will get back to you as soon as possible.
Thank you!
Continue